CloroxPro Blog – Professional Cleaning and Disinfection Insights
A blog from industry experts devoted to public health awareness, best practices, and the role of environmental cleaning and disinfection, to promote safer, healthier public spaces.
Carbapenemase-producing Enterobacteriaceae (CPE). Know the threat.
https://www.cloroxpro.ca/blog/carbapenemase-producing-enterobacteriaceae-cpe-know-the-threat/
November 12, 2020
December 23, 2020
https://www.cloroxpro.ca/wp-content/uploads/2020/11/Capture.png
CloroxPro CA
https://www.cloroxpro.ca/wp-content/themes/electro/img/global/logo.svg
Carbapenemase-producing Enterobacteriaceae (CPE). Know the threat.
What are Carbapenemase-producing Enterobacteriaceae (CPE)?
Carbapenemase-producing Enterobacteriaceae (CPE) are emerging bacteria that have developed resistance to antibiotics, and represent a major threat to both acute and chronic healthcare facilities. CPE are resistant to many carbapenem antibiotics as well as other commonly-prescribed antibiotics.1
CPE can cause difficult-to-treat infections in any part of the body, including pneumonia, bloodstream infections, intra-abdominal infections, urinary tract infections, and central venous catheter infections. Mortality in patients with CPE bacteremia may be up to 50%.2
Close to home
CPE have been identified with increasing frequency in Ontario and in other provinces. According to the Public Health Ontario CPE surveillance program, there was a 2.4-fold increase in the number of positive isolates of CPE from 2012 to 2016 in healthcare facilities.2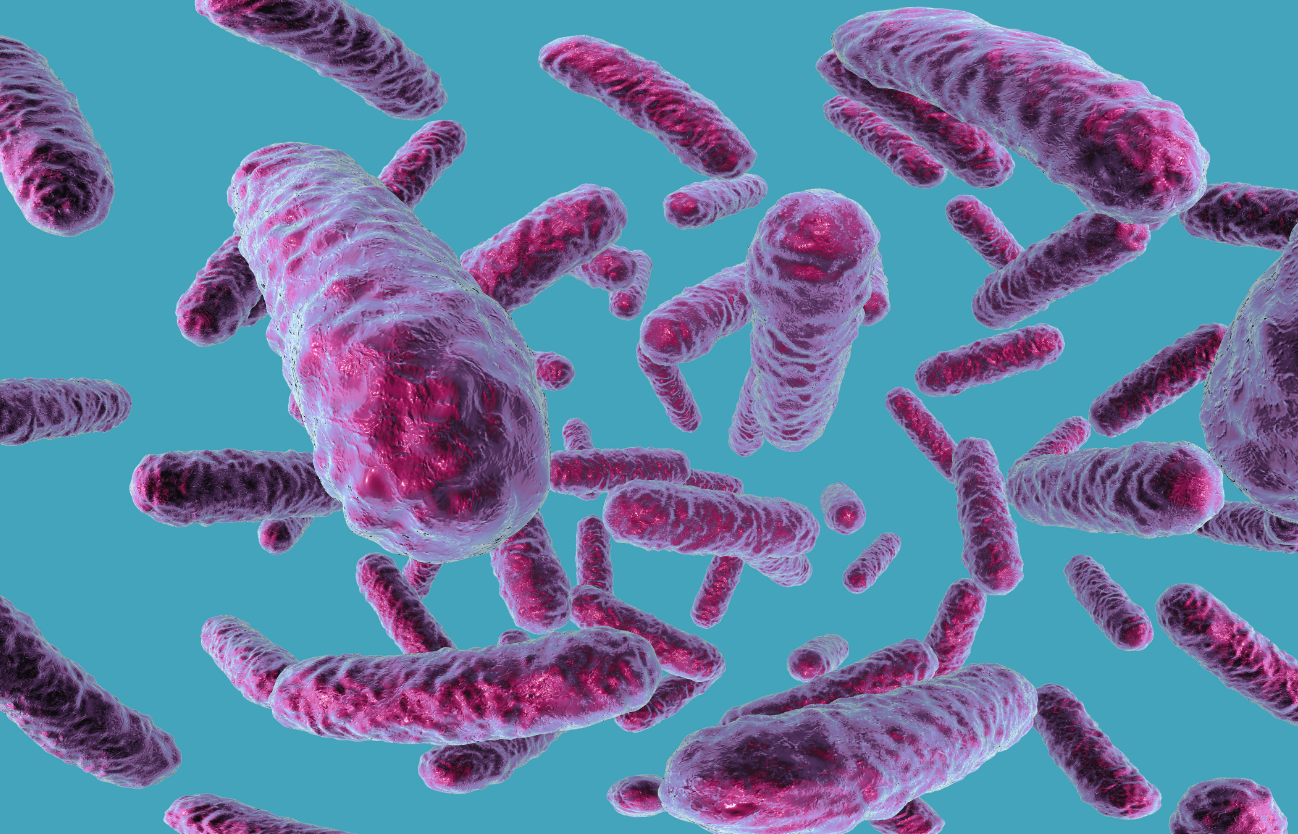 Eliminate the threat
Although CPE may be effectively killed on surfaces and equipment in rooms using routine environmental cleaning and disinfection practices, sink and shower drains, toilets and hoppers may be reservoirs for CPE. Persistent colonization of drains can result in CPE transmission to other sinks, and to subsequent room occupants.3,4
Patients may be exposed to organisms that contaminate drains when water splashes from the drain. Splashes may occur when water flow hits a contaminated drain cover or when a toilet or hopper is flushed. Splashes can lead to dissemination of multi-drug resistant organism-containing droplets, which in turn may contaminate the local environment or the skin of nearby healthcare workers and patients.5
Choose cleaning and disinfection products that are effective against CPE
Proper cleaning and disinfection protocols are essential to reduce the risk of CPE transmission in healthcare settings.6 The Clorox company has a range of cleaning and disinfecting products that have been demonstrated to kill CPE within 30 seconds to 2 minutes.
PRODUCT
DIN NO.
KLEBSIELLA PNEUMONIAE
(KPC)
KLEBSIELLA
PNEUMONIAE (NDM-1)
ESCHERICHIA COLI (CARBAPENEM- RESISTANT)
ESCHERICHIA COLI (NDM-1)
ENTEROBACTER CLOACAE (NDM-1)
Clorox Healthcare® Bleach Germicidal
02465671
30 sec
30 sec
30 sec
Clorox Healthcare® Bleach Germicidal Cleaner
02469278
1 min
1 min
1 min
1 min
Clorox Healthcare® Fuzion® Disinfectant Cleaner

02459744
1 min
1 min
Clorox Healthcare® Hydrogen Peroxide Cleaner Disinfectant
02403528
30 sec
Clorox Healthcare® Hydrogen Peroxide Cleaner Disinfectant Wipe
02403528
30 sec
30 sec
Clorox Healthcare® VersaSure™ Alcohol-free Cleaner Disinfectant Wipes
02473151
2 min
2 min
Clorox Healthcare
Spore Defense Cleaner Disinfectant
02494663
1 min
Clorox Commercial Solutions
Clorox Total 360
Disinfectant Cleaner
02460769
2 min
2 min
The Clorox company makes products that can kill CPE in 30 seconds
Take the right steps.
Both the Provincial Infectious Diseases Advisory Committee (PIDAC) and the Centers for Disease Control and Prevention (CDC) have issued recommendations on reducing the risks of transmission of multi-drug resistant organisms such as CPE from sinks, drains and plumbing3,5:
Daily cleaning and disinfecting surfaces near drains and around sinks, including the sink basin, faucets, faucet handles and the surrounding countertop
Avoiding placing patient care items on counters next to sinks
Not placing sinks next to medication preparation areas or separating them with splash barriers
Preventing faucets from discharging directly above sink strainers
Installing sinks that reduce the possibility of splashing
Not discarding patient waste or sources of nutrients such as beverages down sinks
The Clorox Company is continually developing advanced and comprehensive solutions that help eliminate CPE and prevent outbreaks.
Learn more about CPE with our guide, available here
References:
Share this article:
Was this article helpful?