CloroxPro Blog – Professional Cleaning and Disinfection Insights
A blog from industry experts devoted to public health awareness, best practices, and the role of environmental cleaning and disinfection, to promote safer, healthier public spaces.
How Our History in the Home is Pushing Healthcare Forward
https://www.cloroxpro.ca/blog/how-our-history-in-the-home-is-pushing-healthcare-forward/
October 24, 2019
August 19, 2020
https://www.cloroxpro.ca/wp-content/uploads/2020/07/How-our-history-in-the-home-1-1.jpg
CloroxPro CA
https://www.cloroxpro.ca/wp-content/themes/electro/img/global/logo.svg
How Our History in the Home is Pushing Healthcare Forward
When you think Clorox®, you probably think bleach.
Maybe you think about the scent in your childhood home as the brand regularly graced your family's bathroom or kitchen.
Maybe you think our products belong at home under the sink instead of at work.
Or maybe it's that trust and legacy in the homes of millions that makes you rethink that same name in the healthcare space. It's in our heritage – we know clean – and Clorox Healthcare® is proof of that.
We know healthcare
Healthcare moves fast. In this ever-changing environment, persistent threats such as C.diff and emerging viral pathogens test the robustness of your infection control protocols.
And with increasing infection reporting requirements and growing responsibilities for diverse care settings, you need to take every step to safeguard your environment.
At the end of the day, we're beside you in your quest to provide protection through prevention, because we're on that very same mission.
We know people, too
With our roots in the home, we've taken our experience and learnings to make healthcare our present. Our future.
Effective disinfectants aren't enough. They have to be "people-compatible." After all, disinfection is only as effective as its proper execution, so our ready-to-use portfolio is designed to simplify the process, drive compliance and empower the user.
Plus, every Clorox Healthcare® product is backed by hands-on training, education, and long-term customer support to close the loop.
Not only does this mean that your team can be confident about the work they're doing each and every day, it also means a cleaner environment for coworkers, visitors and patients alike.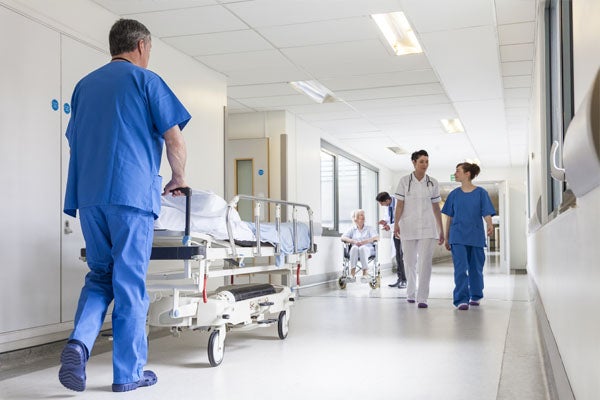 Protection is your job. Prevention is your tool.
Clorox Healthcare® offers a full portfolio of ready-to-use surface disinfecting solutions and advanced technologies proven to kill pathogens on hard and soft surfaces.
Our products and protocols are trusted by thousands of hospitals to maximize cleaning effectiveness, increase efficiency, and help you prevent the spread of infection.
Plus, our disinfectants are Health Canada registered and provide some of the fastest contact times in the industry. That's important in healthcare environments where fast turnaround times are crucial.
With over 100 years of cleaning and disinfecting experience, we're your partner in protecting the spaces where clean means everything.
Get in touch with us today to start the conversation.
It could change everything.
Share this article:
Was this article helpful?